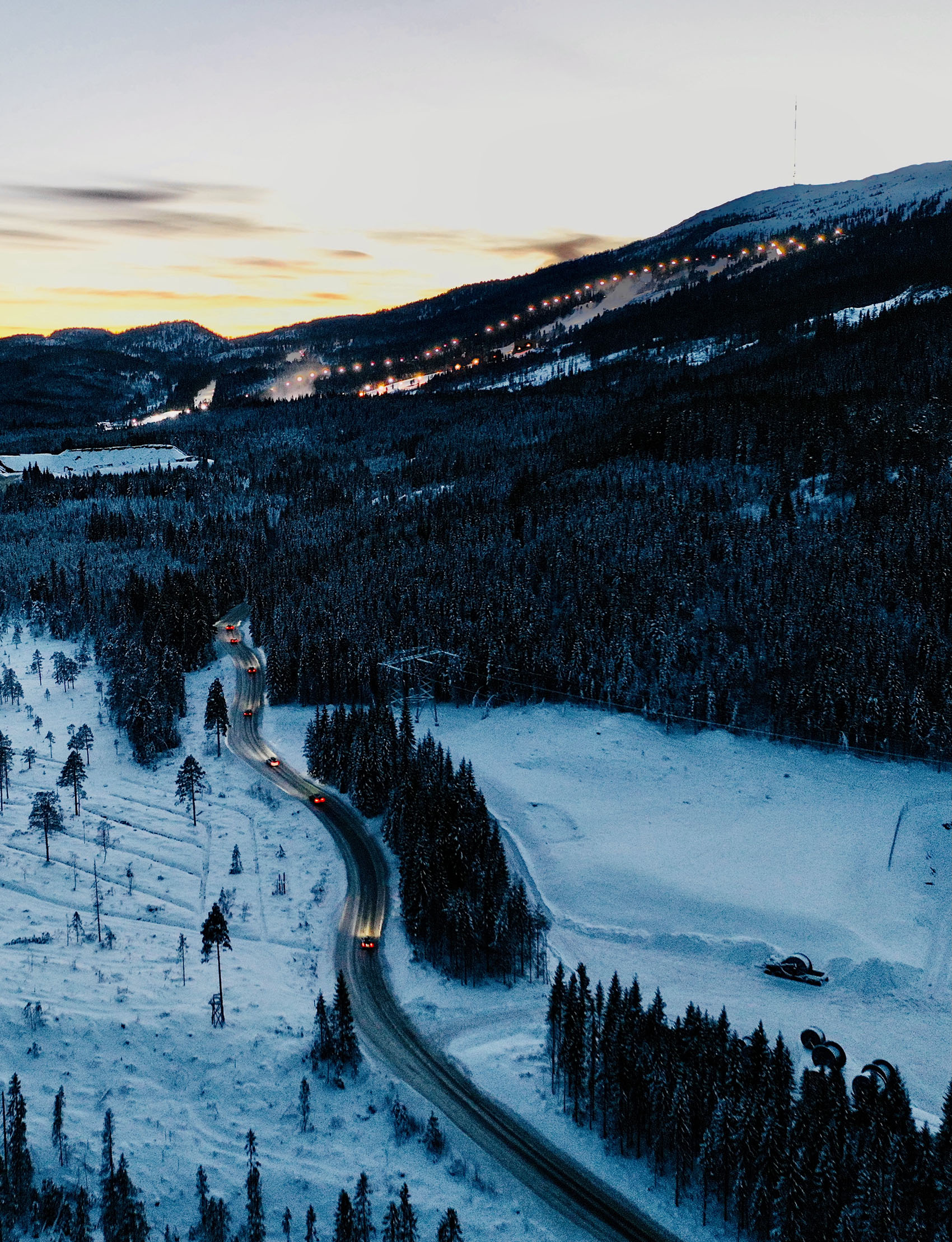 Practical info
Opens for the season 1/12
Separate opening hours apply for Christmas, Easter and other public holidays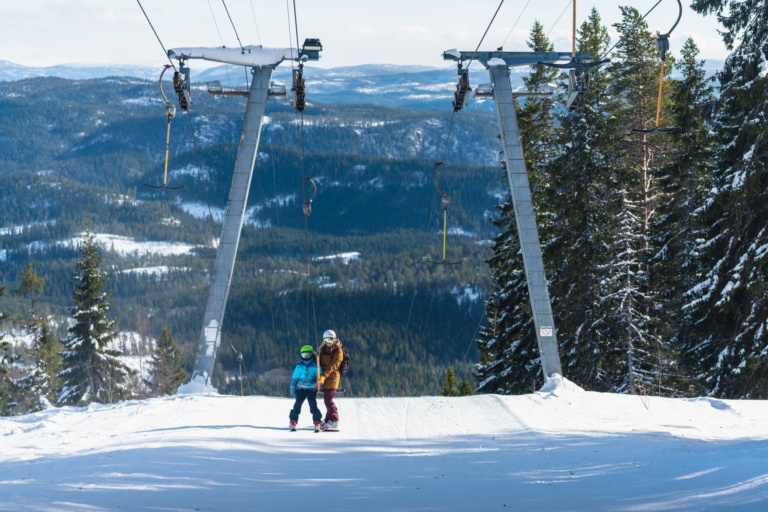 How to buy lift tickets?
You can buy all types of lift tickets easily and safely in our online store. That means less time in the queue, and more time on the slopes.
Getting here
Now it is even easier to travel to Vassfjellet Winter Park from Trondheim. AtB runs several daily departures to and from the alpine resort.
Parking
Do you prefer to drive your own car to and from the facility? We have plenty of capacity in our car parks – and separate areas for pick-up and drop-off.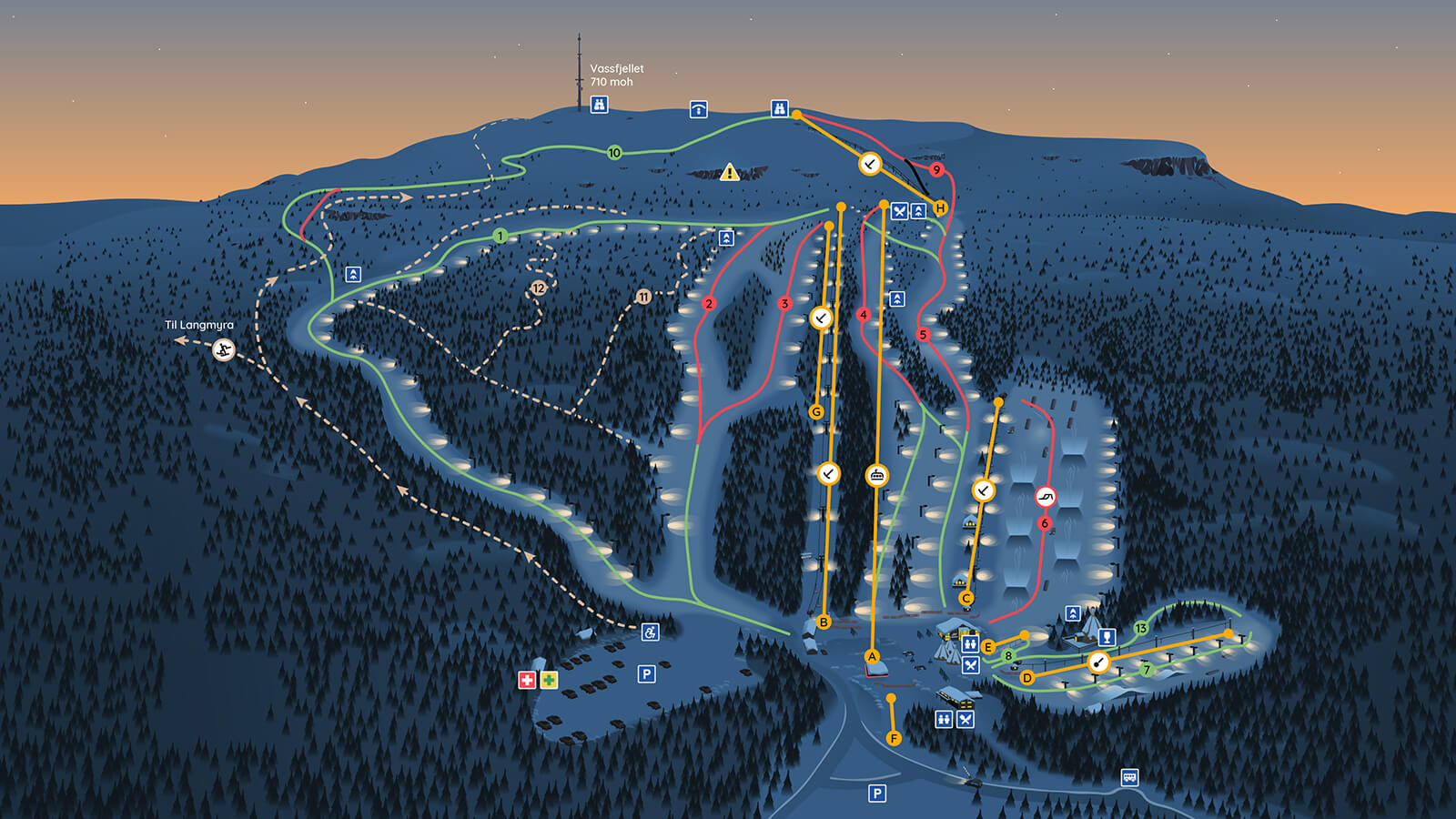 Easy
Difficult
Forest trail
Chair lift
T lift
Plate lift
Belt lift
Park
Cross-country trail
Cliff
Lookout point
Beverage service
Parking
Bus
Paragliding
Barbecue area
Toilet
Restaurant
Ski patrol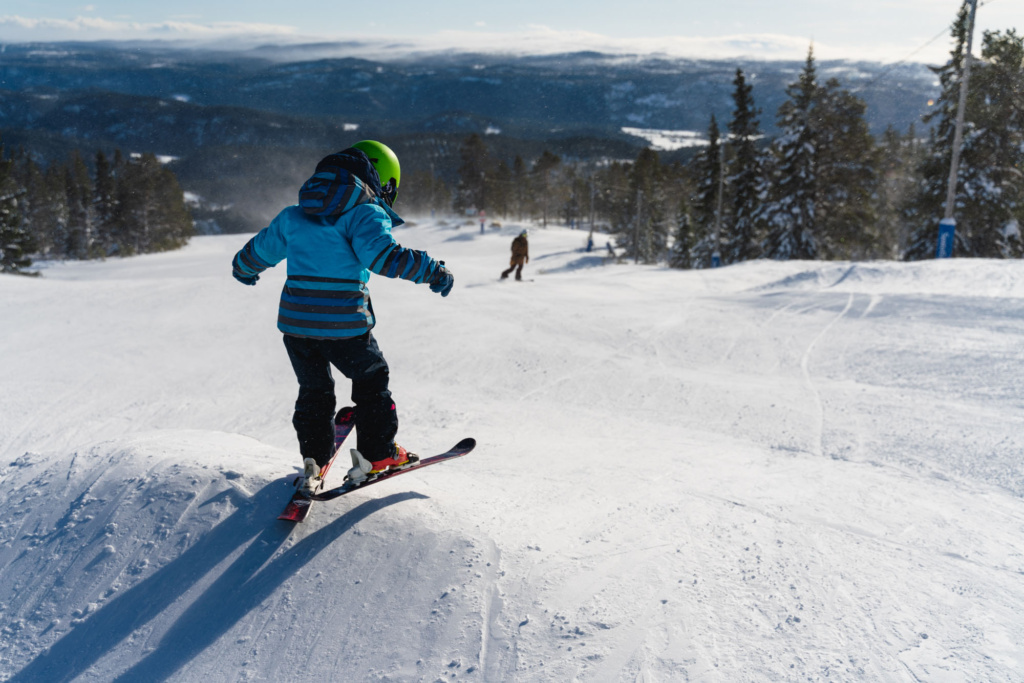 Vasseland
In the lower part of the facility, you will find Vasseland. Here it is our mascots, Vasse and Vinter, who rule. In Vasseland, we have, among other things, conveyors and a children's lift, as well as several slopes with challenges suited to the little ones.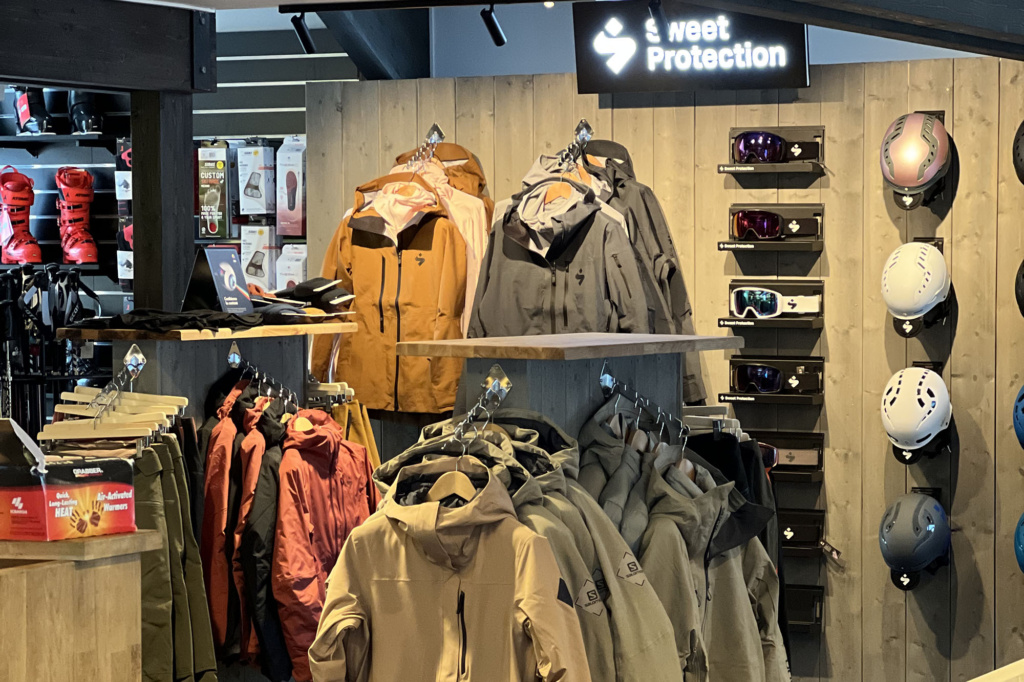 Ski rental
The ski rental at Vassfjellet Winter Park offers a wide range of equipment for carving, all-mountain, free skiing and snowboarding. You can also rent individual equipment such as alpine boots, poles, helmets, etc.
Ski shop and ski service
Do you struggle with cold or sore feet? Or do you perhaps miss a good glide and sharp edges? This is just some of what we can help you with in our service department.
In our shop you will also find a large selection of alpine goods – and everything else you need to get the most enjoyment out of your day on the slopes.
Come in, we'll fix most things!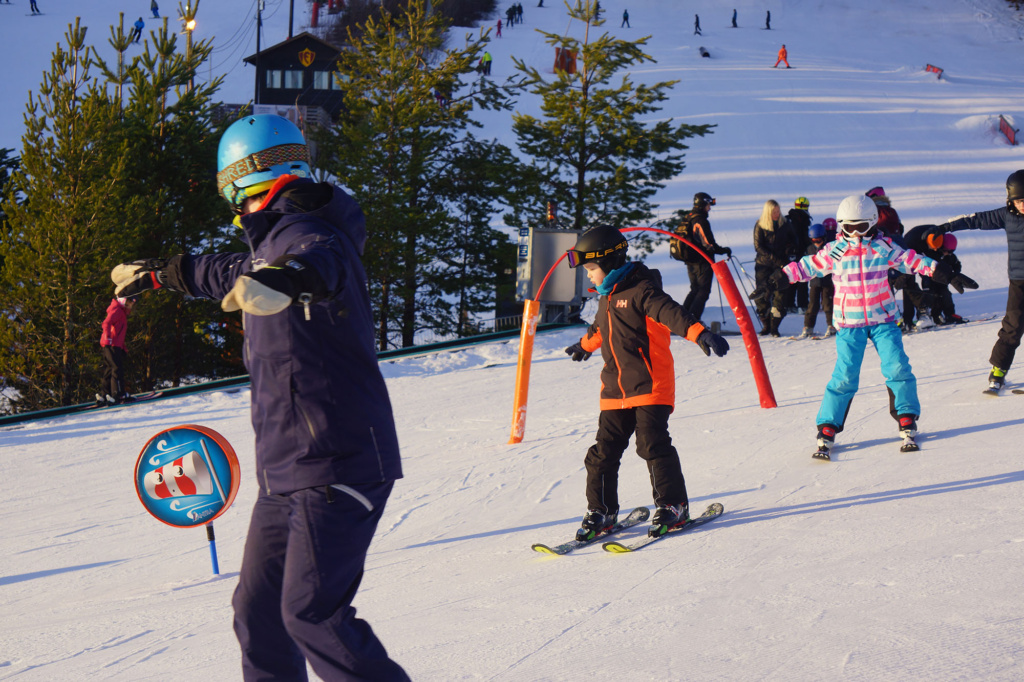 Ski school
We offer Trondheim's best ski school for alpine skiing and snowboarding. Learn to stand better on the slopes with our skiing and snowboarding courses for children, youth and adults. Our professional instructors meet your needs and skiing skills. If you want private lessons, we also offer PT lessons from beginner to top level. This also applies to free skiing and park.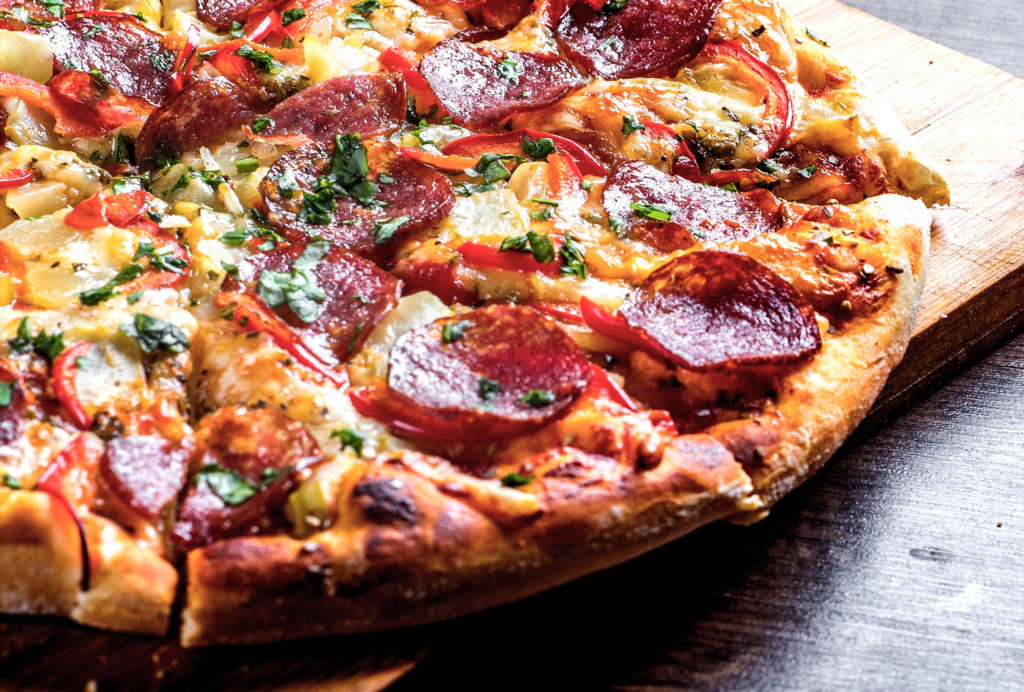 Places to eat
Even future world champions need to refuel. At Vassfjellet Winter Park you can combine an enjoyable day on the slopes with a tasty meal at one of our many places to eat: